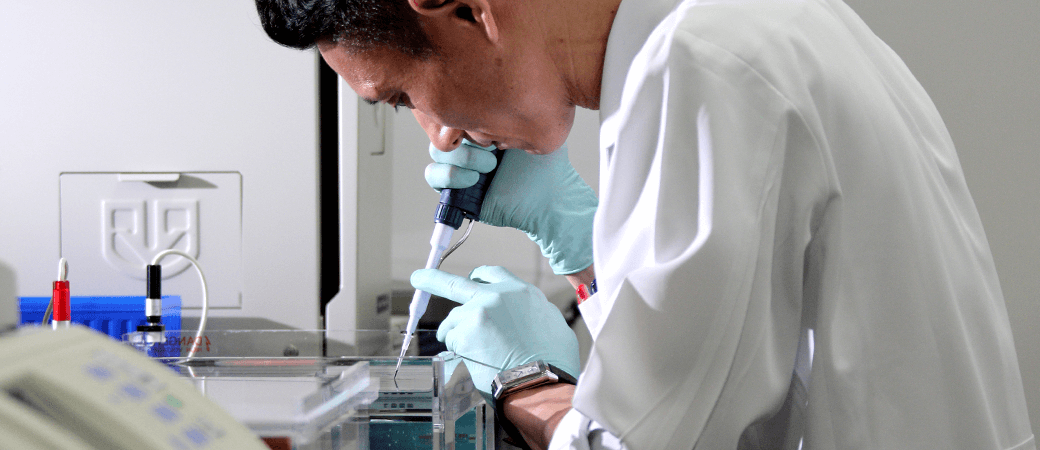 Developing into a Bio-Specialty Pharmaceutical Organization based on our Mission to Supply Vaccines
The Research Foundation for Microbial Diseases of Osaka University (BIKEN Foundation) was first built at the campus of the University in 1934, supported by the strong passion of a bacteriologist to "protect Japanese people from infectious diseases" and donations by a philanthropist.
While another institution established at the same time (currently known as the Research Institute for Microbial Diseases of Osaka University) has conducted basic research on microbial diseases, the BIKEN Foundation has been engaged in applied research, manufacturing vaccines and providing laboratory services. This pioneering venture business model has led to developing and supplying a number of first vaccines in Japan.
Using its proprietary biotechnologies, the BIKEN Foundation not only conducts research and development and manufacture and supply of vaccines and other biological products, but also provides laboratory diagnostic services that contribute to the prevention of infectious diseases and early detection of cancer. We strive to develop the world's first innovative made-in-Japan biological products through open innovations using the network with academia that was created since its establishment.
General Information
Name

The Research Foundation for Microbial Diseases of Osaka University

Date of Establishment

June 6, 1934

Basic fund

JPY500.05 million

Number of Employees

940; As of April 1,2023

Total asset amount

JPY199.4 billion; As of March 31,2023

Representative

YONEDA Yoshihiro ; Director General

Offices

Suita City, Osaka

Activities

•Research on microbial diseases
•Manufacture and supply of vaccines and other biological products
•Aid to academic research
•Clinical test searvices
Officers List
Director General

YONEDA Yoshihiro

Director

SATO Naobumi

Director

MURAKAMI Seiichi

Director

TANAKA Takashi

Director

MANABE Sadao

Director

ABE Keiichi

Director

MORI Yasuko

Director

KUSAO Koichi

Corporate Auditor

MITSUNARI Kenji

Corporate Auditor

DOI Nobuyuki